IRS Announces HSA & HDHP Limits for 2022
Many of the dollar limits currently in effect for 2021 will change for 2022.
The HSA catch-up contribution for individuals ages 55 and older will not change as it is not subject to cost-of-living adjustments.
Table comparing dollar limits between 2021 and 2022: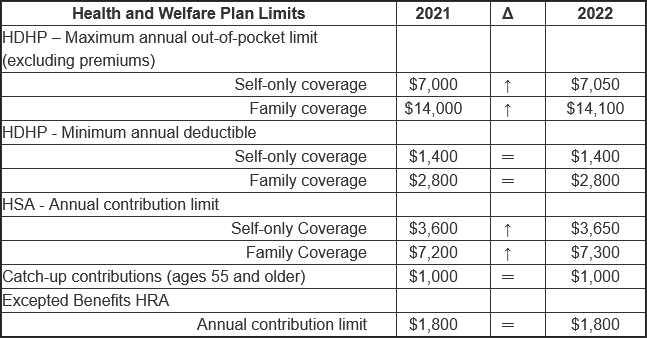 Plan sponsors should update payroll and plan administration systems for the 2022 cost-of-living adjustments and incorporate the new limits in relevant participant communications, such as open enrollment and communication materials, plan documents and summary plan descriptions.